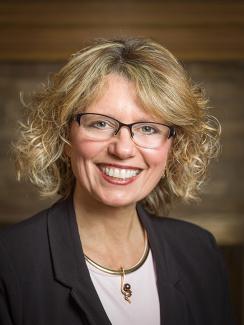 Who is a Fiduciary? More importantly, When?
"Are you a Fiduciary?"  asked a prospective new client the other day.  It's a question that comes up every so often, usually by someone looking for a new advisor.  They understand that a fiduciary is obligated to act in the best interest of a client rather than merely offer or sell a financial product that is "suitable" for that person.  Best interest versus suitable can result in two very different outcomes, so it's a valid question.  The follow-up though, should be "When are you a fiduciary?"
For years, some advisors have used the Fiduciary label as their marketing strategy.  Their advertisements talk about how important it is to work with a fiduciary, and that they of course are one.  What they are not forthcoming with in their advertising though, is that they may not always be acting in a fiduciary capacity.  Believe it or not, in our industry there are "loopholes" in the fiduciary rules, and that's where it gets murky for the average consumer to understand.
It's important to know that there are many different types of securities licenses that allow advisors to offer or transact different types of investments.  Different licenses have different requirements for standards of care.  Securities licenses are regulated by the SEC, or Securities and Exchange Commission.  Some licenses but not all, are regulated by both the SEC and FINRA, the Financial Industry Regulatory Authority.  FINRA adds a higher bar of rules and I've heard many times throughout the years from advisors themselves that they have dropped their FINRA registered licenses because of the additional layer of regulation.  A person may also obtain insurance licenses in addition to their securities licenses or even as just a stand-alone (without securities licenses).  In both instances, that person may solicit products that customers can put large amounts of money into, that are either only regulated by state insurance commissioners or fall under brokerage rules for investments and in both cases do not have a fiduciary duty in any way, shape or form. In addition to licenses there are also designations, and some require one to act in a fiduciary capacity at all times.
The Securities and Exchange Commission states "As an investment adviser, you are a "fiduciary" to your advisory clients. This means that you have a fundamental obligation to act in the best interests of your clients and to provide investment advice in your clients' best interests."  (1)  So how do you know if you are an "advisory" client?  Well, you would have an advisory account.  A brokerage account is not an advisory account.  An insurance product would not fall under the scope of an advisory account, unless it were actually IN an advisory account.
What it boils down to is that a person may have different licenses.  Their Series 65 or Series 66 securities license makes them an Investment Adviser or Investment Adviser Representative.  Their brokerage license and/or insurance license allows them to sell brokerage type or insurance based products such as certain types of annuities or investments that fall under the suitability standard rather than the fiduciary standard.  What we see sometimes is the classic bait-and-switch.  Market with the fiduciary license, and deliver the presentation to ultimately sell the non-advisory product, without disclosing the above.  While this is obvious to most of us who are in the industry and seen as a sly practice, it is hardly recognizable to consumers.
"Are you a fiduciary?"  is a great question.  Follow that up with "Specifically, what criteria, investments or financial products require to you to be a fiduciary?" to shed light not just on IF one is a fiduciary, but WHEN.
https://www.sec.gov/rules/interp/2019/ia-5248.pdf
https://www.sec.gov/rules/final/ia-1733.htm
LouAnn Schulfer of Schulfer & Associates, LLC Wealth Management can be reached at (715) 343-9600 or louann.schulfer@lpl.com.  SchulferAndAssociates.com , louannschulfer.com or louann.biz
Securities and advisory services offered through LPL Financial, a Registered Investment Advisor,.  Member FINRA/SIPC.