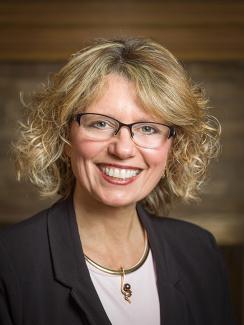 5 Colorful Money Expressions
There are some colorful expressions you may commonly hear when talking money. 
"In the Red" generally means a company or an investment is losing money.  Historically, accountants and bookkeepers commonly used red ink when recording losses.  That's why we use the color metaphorically in the financial sense.
"In the Black" is where a company or investment wants to be, because the expression represents profit.  Likely, the same accountants and bookkeepers used black ink to keep documentation of profits.
"Going Green" is an option on bank, investment and credit card statements.  Opting to go green saves paper and postage as you are electing to receive those records electronically rather than in paper form.
"Pink Sheets" is a term that used to be used to describe stocks that trade over-the-counter (OTC) rather than on a major stock exchange like the New York Stock Exchange, because the companies did not meet the requirements for listing on an exchange.  The companies could be too small, may not have wanted to file the necessary requirements with the Securities and Exchange Commission (SEC) or could be foreign in nature.  The quotes for these unlisted stocks would be written on pink sheets of paper.  The majority of these stocks were viewed as risky and speculative, but are now subject to more regulation.  In 2011, the name "Pink sheets" changed to OTC Markets Group, but many people still use the term.
"Blue Sky Laws".  Significant federal legislation was enacted in 1933 and 1934 regulating securities/investments.  But a few decades before Congress passed the federal laws, individual states put into place their own legislation in an effort to protect investors against fraud, because ordinary investors were being lured into highly speculative or even sham investments promising high returns.  States passed "Blue Sky Laws", as these fraudulent investments were described to have had no more basis than many feet of the blue sky.
And there you have it, five colorfully descriptive money expressions.
LouAnn Schulfer of Schulfer & Associates, LLC Wealth Management can be reached at (715) 343-9600 or louann.schulfer@lpl.com.  www.SchulferAndAssociates.com
Securities and advisory services offered through LPL Financial, a Registered Investment Advisor.  Member FINRA/SIPC.