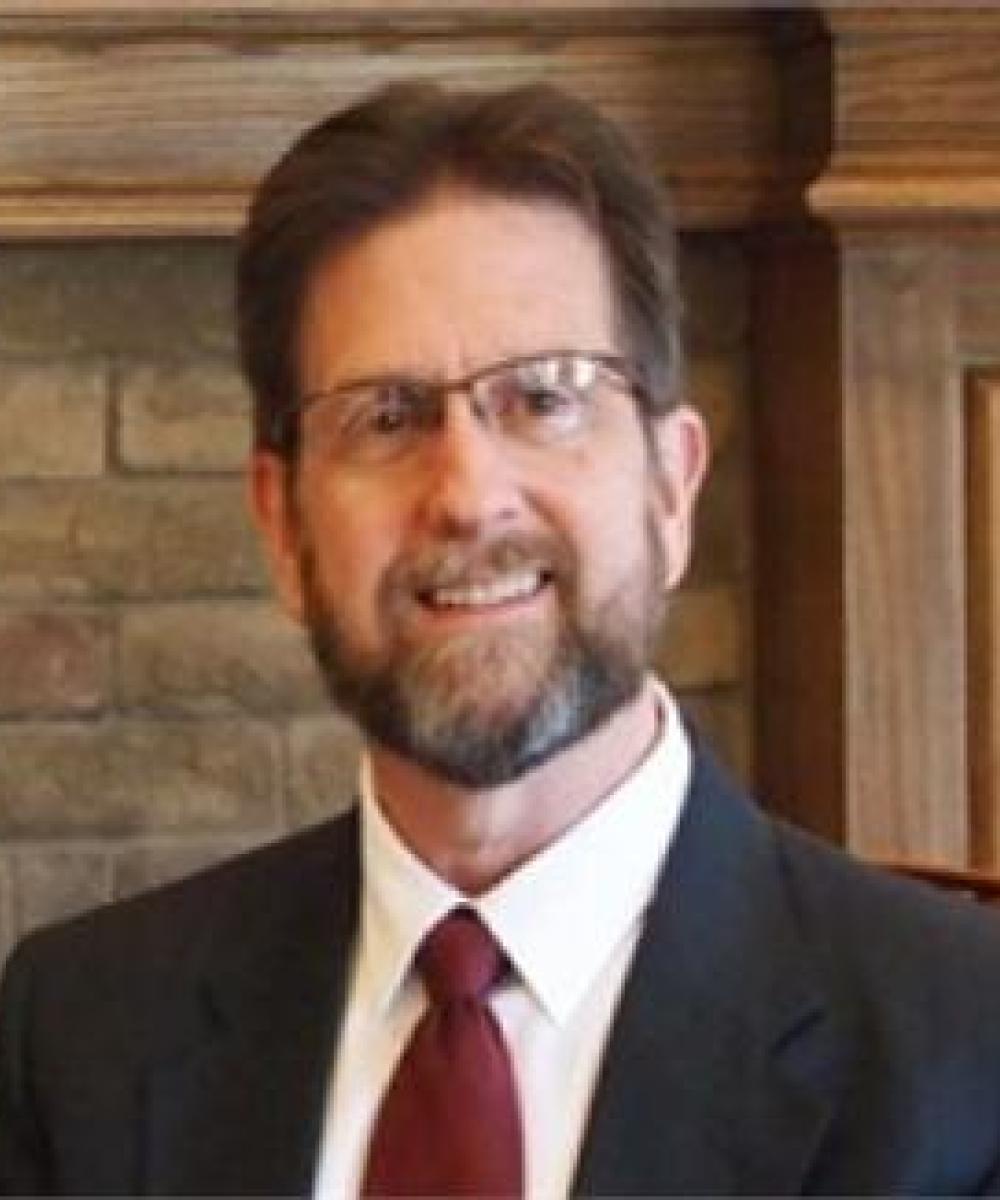 Jim Robinson

RICP®
Wealth Management Advisor, Retirement Income Certified Professional®
715.343.9600
I have been in the financial services profession for over 29 years, but my formal education background is architectural design. I have had people ask why my life took this turn, as the two skill sets don't seem connected. I see my early education, however, as a benefit. The calculation and probability studies transcend both fields, but the real advantage I see is the ability to create a vision. I used to be able to see a complete building and all of its elements before it had been built. I feel I can bring the same vision when I "build" an investment and income strategy for a client. It helps me see how the pieces fit together. I am still able to be creative and innovative as I construct a solid plan.
Early in my career my role was lead representative for a group retirement plan for one of Wisconsin's largest hospital systems for 13 years. I became an independent advisor in 2010, associating with LPL Financial as my Broker-Dealer, and Schulfer and Associates here in Stevens Point. It was a logical move since most of the family relationships I built were around this area. I'm confident that I made the right move to work as an independent advisor. More and more investors want to receive their financial advice separate from the large institutional firms who deliver investment products. Schulfer and Associates and LPL Financial fit that model for me. I am now focusing primarily on working with retirees, soon-to-be retirees, and health care professionals. Over the years several of my clients, many whom have become friends, moved away for a change or to be closer to family. To that end I now am licensed in 12 states. For over 11 years I have been meeting remotely with my out-of-state people, which prepared me for the 2-year COVID "shut-down" where few, if any, meetings were in person locally. I've found that people now like to balance meetings at home in their casual wear as well as in the office, and that's easy for me to set up.
In May of 2020 I completed the course work and testing to earn my RICP®, or Retirement Income Certified Professional, designation. While many professionals are experienced in helping people build retirement assets, the increasing number of retirees means there is a large demand for expertise in how to manage and use those assets. It also better prepares me to help clients determine:
When they are financially prepared to retire
How funds should be withdrawn
How their asset allocation should change during retirement
The ins and outs of claiming Social Security and Medicare benefits
Health care and nursing home care decisions
Tax planning, and
Retirement housing
That's why I took the time to do this, and why I am very happy to have completed the program, and can say that I am an RICP. I am not done, though. With the intent to always be learning I am currently enrolled in the Chartered Advisor in Philanthropy designation program, and hope to be able to announce completion of that by year's end.
My wife Wendy has added her touch to our client appointments in the office by supplying fresh home-baked treats for our clients when they visit the office.
Over the past 17 years Wendy and I have had more time to do things together. Our 4 kids are still a huge part of our lives and we continue to get together, albeit not as often as before.  Christine, Will and Emma are still close enough to visit, in La Crosse, Minneapolis and Madison. The exception is our daughter Julie and our 3 grandkids, who live in southern Florida, where we would like to plan visits in winter.
My wife, children and grandchildren are my greatest blessing. The responsibilities I have with them and the trust involved are what drive me. I feel blessed that I have chosen this profession. I take my responsibility to my clients very seriously, as they are my extended family.
Community Involvement
Community Foundation of Portage County (Planned Giving) – donor advised fund sub-committee
Community Foundation of Portage County (Planned Giving) 2011-2021
Board Director, Marketing Chair, Vice President & President
Boys and Girls Club 2012-2013
Created a Financial Literacy Program for Portage County Boys & Girls Club
Rotary Exchange Student Program/AYUSA Exchange Program/ASSE Exchange Program
Host parents 2012-13
Host parents 2015-16
Created (as a team) a Financial Education series at Portage County Public Library 2013
Licenses and Designations:
RICP®, Retirement Income Certified Professional
Investment Advisory Representative*
General Securities Representative (Series 7)*
Life, Health, and Variable Insurance Agent
Investment Company Products/Variable Contracts Limited Representative (Series 6)*
Uniform Securities Agent State Law Examination (Series 63)*
*Licenses held with LPL Financial.
Affiliations:
Member, Financial Planning Association 16 years
Member, Financial Services Institute 17 years
Member, American College of Financial Services Alumni 4 years