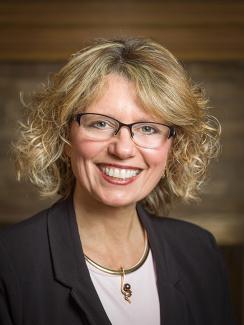 I grew up in a generation that was taught, just as the generation before us, that our first financial priority should be to own a home.  Why pay someone else rent when you can build your own equity?  It's a point that has validity, yet sometimes we need to examine whether we've fallen into the trap of dogma, believing what we've always believed because that's what we've always believed, or even confirmation bias, looking only for justification to confirm our own one-sided beliefs, ignoring alternate facts or a second side to a story.
First off, I will say that for the majority of my clients, I do believe owning their own homes is the best option for them.  But that is not always my advice:  here are a few examples.
Retired and recently divorced, I have a client who now has one half of the net worth that she had.  Examining her sources of income, budget and investment accounts, if she were to purchase a home it would not only drain her liquid investments, but would be seriously stressful when unplanned large expenses arise such as replacing a furnace or a roof.  With renting, she can maintain financial liquidity of her investments for her other goals and have complete predictability of her monthly bills.  The furnace and the roof are someone else's headache.
Young, in their 20's, just beginning a family and newly into a career, I have a dear client couple who has plenty of money for a downpayment for a home, but would rather wait for the next pull-back in real estate before they buy into home ownership.  They live in a charming duplex in a nice neighborhood with a great landlord and reasonable rent.  Their future downpayment money is not lazily sitting idle:   it is invested with the intent to grow until the right time comes for a home purchase.  They also maintain their flexibility should their career or family needs change.
Moving south for retirement, I have a couple who rented for a year before buying so that they could take time to get to know the neighborhoods and the real estate market of the new city they were moving to.  Afterall, it's much easier to let a lease expire and move than it is to buy, realize you'd rather be somewhere else, and have to sell to relocate.
Owning a home is thought of as an American dream but consider the circumstances in your life to evaluate whether you should you own or rent.
LouAnn Schulfer of Schulfer & Associates, LLC Wealth Management can be reached at (715) 343-9600 or louann.schulfer@lpl.com.  SchulferAndAssociates.com , louannschulfer.com or louann.biz
Securities and advisory services offered through LPL Financial, a Registered Investment Advisor.  Member FINRA/SIPC.