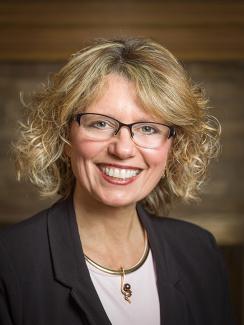 Wealth management conferences for advisors are conventional opportunities to learn from experts and network with other advisors.  While there are numerous opportunities to attend, the symposiums vary in complexity of content, sophistication of presenters and attendees, and experience level of executives and others in leadership positions who are hosting the conference.  Some are open to any licensed advisor while others have a level of qualification that an advisor must meet to attend.  For these, it's an honor to be invited and to network with high-performing peers.
LPL Financial has over 22,000 affiliated advisors.  Of those, only about 3,600 of us are women:  some of us are independent advisors running our own firms while the rest are employees of  banks or credit unions affiliated with LPL.  The top 250 of the 3,600 women advisors are invited to attend "Achieve", the annual Women's Leadership Conference.  This year, I was not only thrilled when I received the news that I had again qualified, but absolutely honored when I was asked by LPL's Executive Team to be one of three advisors to speak at the opening general session at the Fairmont in San Francisco, CA.  Our subject was Finding Focus, Building Your Ultimate Practice.  I reflected on my career as an advisor to prepare.
So much has transformed in our world and the acceleration of change in wealth management is extraordinary.  Daily trading in the markets is increasingly executed by algorithms that distil data and react faster than humans.  Ultimately, there is a reversion to the mean but the pathway of getting there is more extreme than in years past.  Congressional change to the internal revenue code
that dictates retirement contribution and distribution rules has confused everyone as we await guidance from the IRS that seems to take forever.  Compliance rules, technology changes, and needs and expectations of our clients constantly evolve.  These are just a few.  It is hard for many advisors to keep up, let alone find their focus.  So how do successful advisors do it?  Navigating through all of this requires hard work.  There are no shortcuts to this.  But hard work is not enough.  Efficient use of technology is critical.  Having a cohesive team that functions like a well-oiled machine is fundamental to the success of any business.  Proper resources like affiliating with a large organization and subscriptions to outside resources are essential:  one does not do it alone and stay relevant.  Independence is the blessing that allows us to choose our pathway and not be dictated to by an employer with a canned corporate mission.  All this and more is necessary and ultimately, after speaking with so many advisors at this conference, I realized how important it is for Wealth Managers in particular, to find focus.
LouAnn Schulfer of Schulfer & Associates, LLC Wealth Management can be reached at (715) 343-9600 or louann.schulfer@lpl.com.  SchulferAndAssociates.com , louannschulfer.com or louann.biz
Securities and advisory services offered through LPL Financial, a Registered Investment Advisor,.  Member FINRA/SIPC.