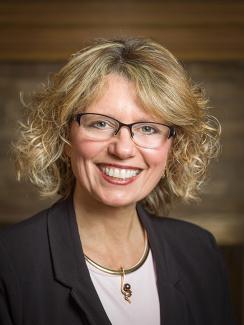 Cash Out Before You Burn Out
Owning a business is not easy.  It's one of those life experiences that you can only understand if you've "walked in those shoes".  I had someone say to me once that he thought it wasn't any different than climbing the corporate ladder and taking on more career responsibility.  While I understood his job was a huge commitment, it's nothing like owning and running a business where every aspect of that enterprise is your responsibility.  One of the greatest responsibilities eventually becomes the exit, and the exit isn't easy.
Exiting a job often entails giving a notice and training your replacement.  Conversely, our personal experience of when we exited our rental property business and our storage unit business required so much, like detailed financial analysis of each LLC (Limited Liability Corporation), cash flows needed to be attractive to cement a purchase price, and books and records needed to be in impeccable order.  We had to find qualified buyers who could obtain financing, negotiating extensively on a price and other terms and conditions of the sales, and help the buyers take the businesses over.  The facilities themselves required preparation.   Additionally, it was as much of an emotional decision as it was a financial decision.  Raising these businesses was like having a third and fourth child for us and letting go was not easy.  Fortunately, we successfully exited both at the right times in our lives personally, and the businesses continue to thrive with their new owners.
I feel sorry for owners of businesses who are not able to pull together a sale.  A couple that come to mind that we've visited are a northern hotel that was beautiful in it's prime, has a fantastic riverside location but sits mostly vacant.  You can't even find it on the internet.  The aging owners now run the whole place all by themselves, are visibly stressed and are six figures behind in property taxes.  We visited a music venue in Texas that displayed historic pictures of nearly every now famous country music artist playing there when they were up and coming.  It was once one of the hottest music venues in the Lone Star state.  The beautiful, now elderly lady had planned to pass it to her daughter who eventually became terminally ill.   Sometimes, plans fall through.  In other instances, business owners can be so busy working in their business that they never take time to work on their business.  And sometimes, the task of selling is just flat out overwhelming and time moves along quickly.  Ultimately, if you are a business owner, analyze your prospects to cash out before you burn out.
LouAnn Schulfer of Schulfer & Associates, LLC Wealth Management can be reached at (715) 343-9600 or louann.schulfer@lpl.com.  www.SchulferAndAssociates.com louannschulfer.com or louann.biz 
Securities and advisory services offered through LPL Financial, a Registered Investment Advisor.  Member FINRA/SIPC.